We hope you like the following list of 14 books to read that we think will help you stay sane in 2021. With social isolating and travel restrictions still likely to remain for most of us through much of 2021 we think we all need to escape into a good book more than ever! In addition, while coronavirus restrictions remain we will be likely to have a lot more time to read this year!
In an effort to add more books to read like this to my list for the new year, we've researched and found 14 of the best inspirational books, both for myself and for all you fellow book-lovers out there looking for some life-changing motivation in 2021:
Books to Read: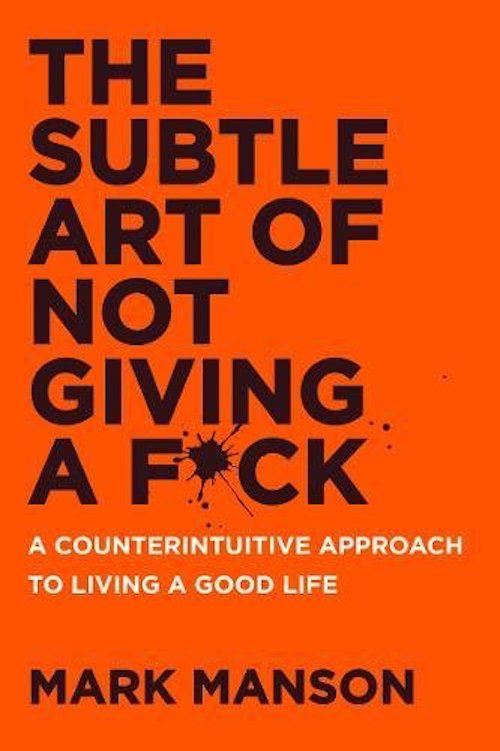 Mark Manson
The Subtle Art of Not Giving a F*ck: A Counterintuitive Approach to Living a Good Life
In a new approach to self-help, blogger Mark Manson shares how sometimes not being positive all the time is OK — and how owning the realness of life can actually be a good thing. There have been more than 6 million copies sold, so it's about time to get on this bandwagon.
---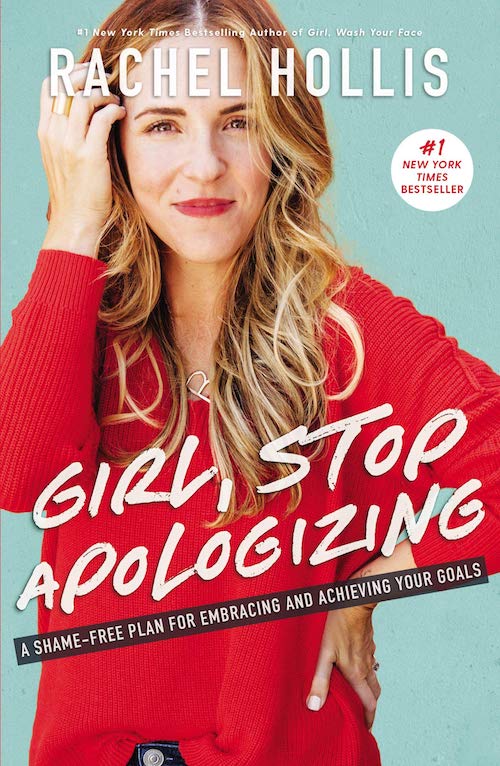 Rachel Hollis
Girl, Stop Apologizing: A Shame-Free Plan for Embracing and Achieving Your Goals
This is the second book from Rachel Hollis, the author of Girl, Wash Your Face, which really took the world by storm last year. The entrepreneur and public speaker who aims to inspire women to stop apologizing for their dreams and go after what they truly want in life.
---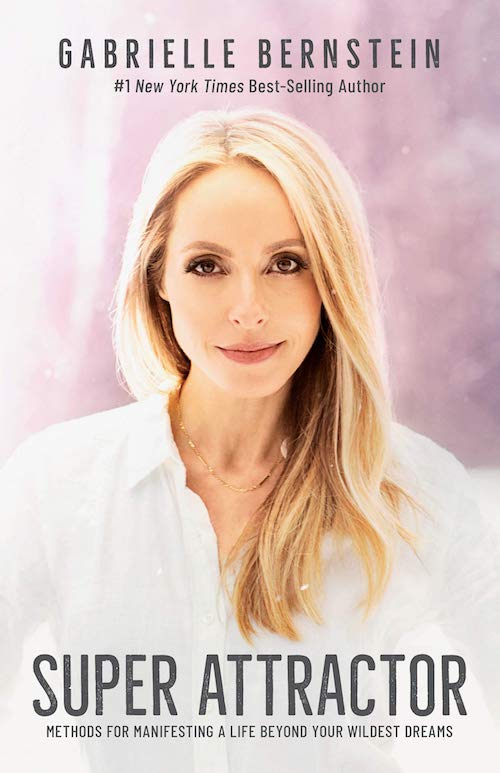 Gabrielle Bernstein
Super Attractor: Methods for Manifesting a Life Beyond Your Wildest Dreams
In Super Attractor, Gabrielle Bernstein provides step-by-step methods for tuning in and aligning yourself to the universe through laws of attraction. She also details how to understand and connect on a deeper level, all while bringing more light into your life. Quite a book to read!
---
Chanel Miller
Know My Name: A Memoir
This is the deeply honest and moving memoir from Chanel Miller, who was known as Jane Doe when her victim impact statement went viral during the Brock Turner case. Miller reclaims both her name and her story to detail the problems in sexual assault cases and how she turned this experience into strength to live a fulfilling life. Although it's not a self-help book to read in the traditional sense, it has the ability to change your outlook and inspire you to turn pain into strength.
---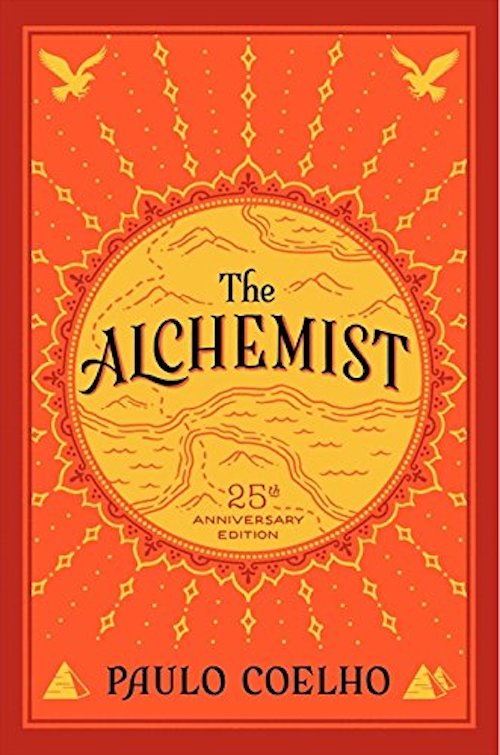 Paulo Coelho
The Alchemist
This classic novel recently had a resurgence with it's 25-year anniversary. It tells the mystical story of a boy as he learns life lessons about hopes and dreams (that we could all use in our own lives).
---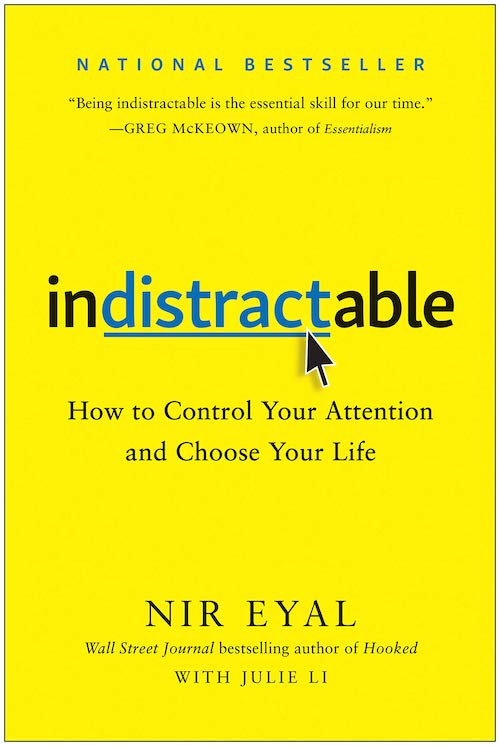 Nir Eyal
Indistractable: How to Control Your Attention and Choose Your Life
Nir Eyal, a bestselling author and former Stanford lecturer, provides a deep dive into the world of distraction and why we so often let it control our lives. He also provides detailed steps on how to get over distraction to chase your goals.
---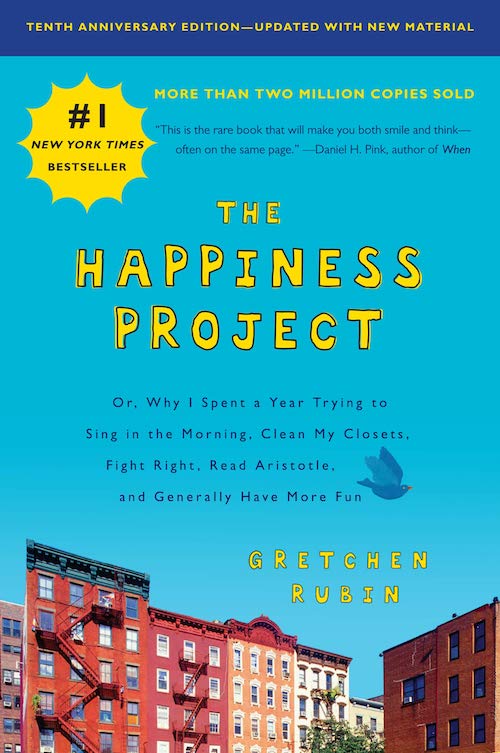 Gretchen Rubin
The Happiness Project
A #1 New York Times Bestseller, The Happiness Project chronicles the author's year-long journey to discovering true happiness. She reveals what she learned on her personal happiness project to be the secrets to living a happier life.
---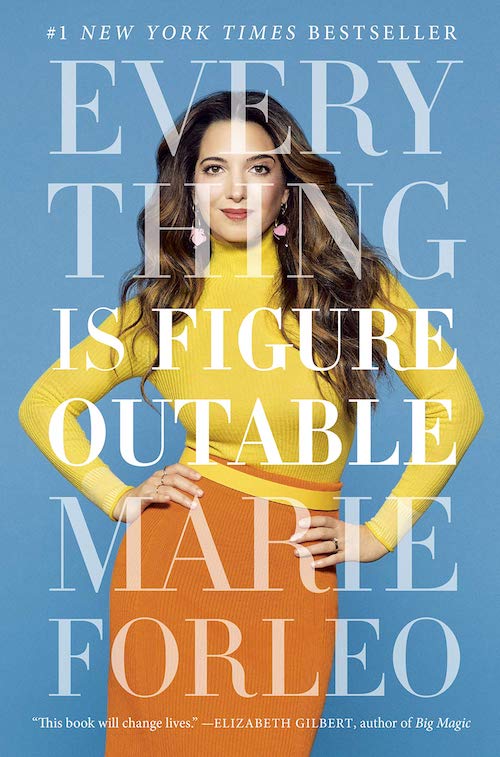 Marie Forleo
Everything Is Figureoutable
In this instant bestseller, Marie Forleo, a TV and podcast host, provides tangible steps for using your creativity to get through life's tough decisions and obstacles and achieve your dreams.
---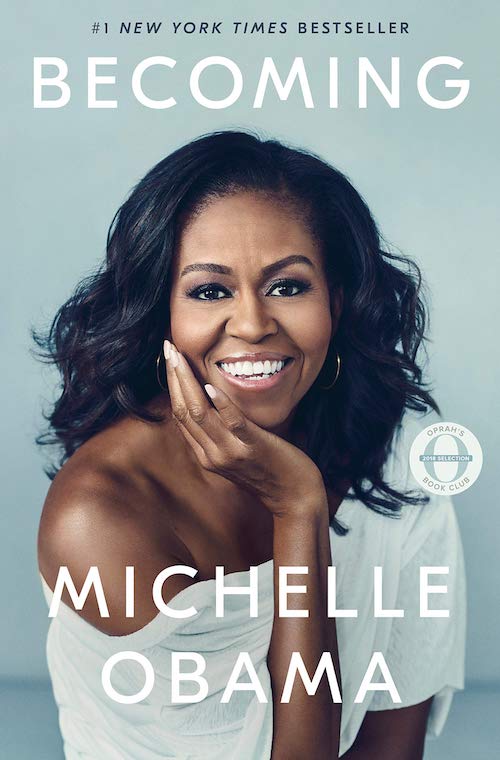 Michelle Obama
Becoming
If you haven't read this yet, what the heck are you doing?! It's time to pick it up and read the beautiful story of how Michelle Obama become the icon that she is today — and become immediately inspired to be a boss woman like her.
---
Lori Gottlieb
Maybe You Should Talk to Someone
The reviews have been glowing since this book came out in the spring of 2019. The author of this unique story is a psychotherapist, and she takes us behind the scenes of her own practice, as well as the journey of seeing a therapist herself.
---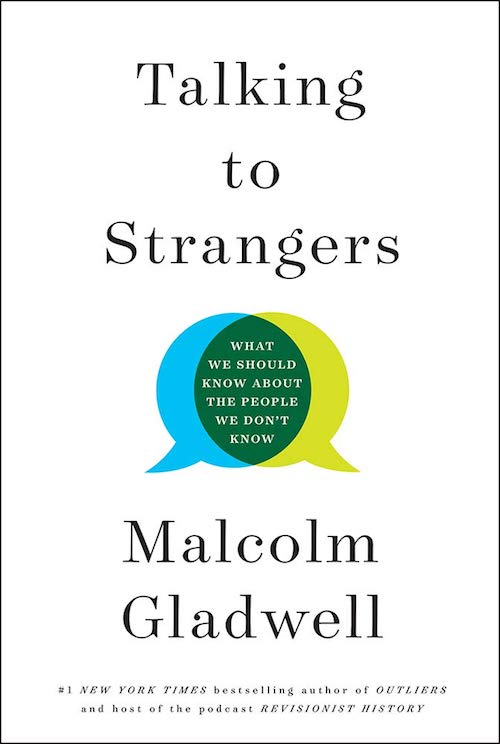 Malcolm Gladwell
Talking to Strangers: What We Should Know About the People We Don't Know
The newest book by Malcolm Gladwell, author of some of the most successful self-help books out there, deeply examines why people should try to understand strangers, through the lens of some of the world's greatest tragedies.
---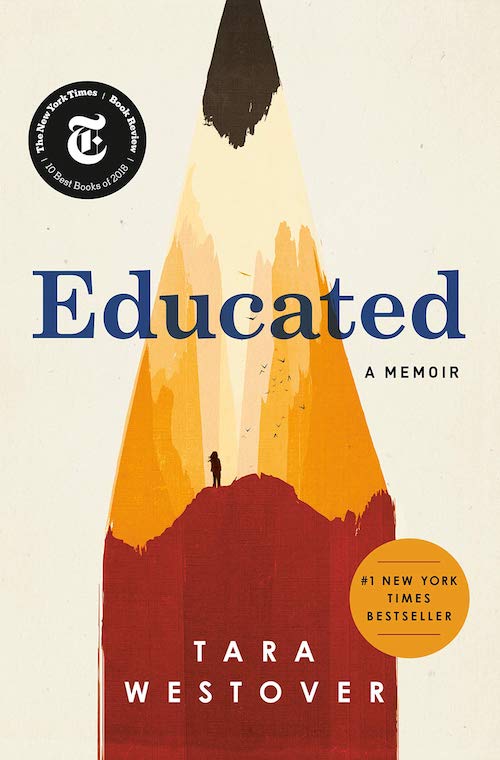 Tara Westover
Educated: A Memoir
In Educated, Tara Westover tells her inspiring story of being born into a completely isolated survivalist family in the mountains. She then went on to take matters into her own hands and get herself into school and go on to study at Harvard and later get a PhD from Cambridge.
---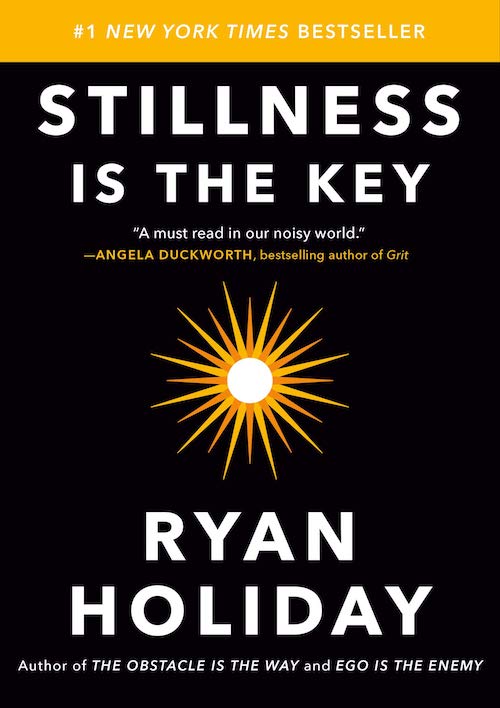 Ryan Holiday
Stillness is the Key
Ryan Holiday outlines how to bring zen principles from ancient philosophies into everyday life and how they can help you move toward success and happiness.
---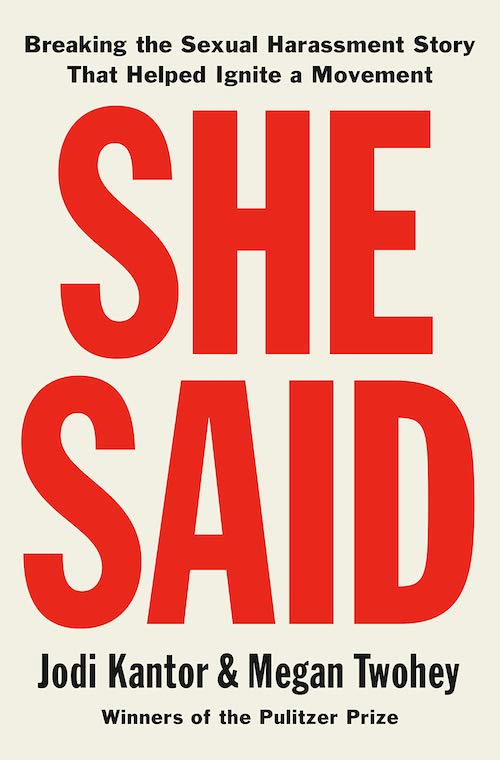 Jodi Kantor and Megan Twohey
She Said: Breaking the Sexual Harassment Story That Helped Ignite a Movement
She Said is the in-depth story of the sexual harassment case against Harvey Weinstein, which partially inspired the Me Too movement, written by the journalists who broke the story. There are detailed accounts of what they learned from their interviews with victims, and the strength they showed in coming forward.
Based upon the post 14 Books to Read That Will Actually Change Your Life This Year which appeared first on The Everygirl.
---
People also ask:
What should I read in 2021? Best Books in 2021
White Feminism: From the Suffragettes to Influencers and Who They Leave Behind by Koa Beck (January)
Nora by Nuala O'Connor (January)
Aftershocks by Nadia Owusu.
Let Me Tell You What I Mean by Joan Didion (January)
Milk Fed by Melissa Broder (February)
My Year Abroad by Chang Rae Lee (February)
What are the 10 books Everyone should read?
Books everyone should read before they die (ranked!)
"To Kill a Mockingbird" by Harper Lee.
"Pride and Prejudice" by Jane Austen.
"The Diary of Anne Frank" by Anne Frank.
"1984" by George Orwell.
Harry Potter and the Sorcerer's Stone" by J.K. Rowling.
"The Lord of the Rings" (1-3) by J.R.R. Tolkien.
What books should I read to improve my knowledge?
Brain Boosting: Books Guaranteed to Make You More Intelligent:
The Art of War by Sun Tzu. …
Thinking, Fast and Slow by Dan Kahneman. …
A Short History of Nearly Everything by Bill Bryson. …
The Greatest Secret in the World by Og Mandino. …
The Courage to Write by Ralph Keyes. …
Jump Start Your Business Brain by Doug Hall.
What are the best life-changing books?
Books Considered Truly Life-Changing:
The Catcher in the Rye' by J.D. Salinger. …
Life of Pi' by Yann Martel. …
Crime and Punishment' by Fyodor Dostoyevsky. …
The Long Walk' by Stephen King. …
The Alchemist' by Paulo Coelho. …
When Breath Becomes Air' by Paul Kalanithi. …
Trick Mirror' by Jia Tolentino.